Design your own Invitation - take a look at how easy it is.
Simply click on the card you would like to make your own.
You can send large files by clicking on the link below
A business card is a mini representation of your business, so you need to get it just right. With a huge range of stocks and finishing options to choose from, we give you everything you need to build that perfect card that represents your business.
Please ask for free sample pack audlemprinters@gmail.com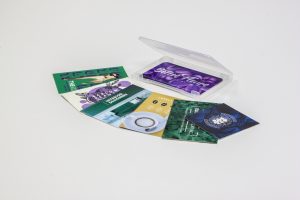 FINISHED SIZES
Standard 85 x 55mm
Mini 85 x 25mm
Square 55 x 55mm
Folded Short Edge 85 x 55mm

Folded Long Edge 85 x 55mm

LAMINATION OPTIONS
Matt Lamination
Gloss Lamination
Soft Touch Lamination
Gloss Anti-Bac Lamination
FINISHING OPTIONS
High-Build Spot UV
Low-Build Spot UV
Gold Foiling
Silver Foiling
Copper Foiling
Red Foiling
Green Foiling
350gsm Silk – 450gsm Silk – 350gsm Uncoated – 350gsm 100% Recycled – 285gsm Woostock Betulla Pulp – 300gsm Tintoretto By Fedrigoni – 300gsm – Mowhawk Felt Cream – 300gsm Conqueror Wove Cream – 280gsm Kraft